Picasso Cake Sale
3 May 2019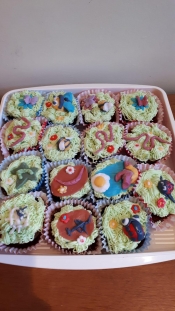 Picasso (year 1) mini creatives came together to show their skills at baking with a very colourful mini beasts theme. 
There were some epic creations making the mini beasts look very appetising :-).  
We had lots of cake contributions, so big thank you to all those who contributed in baking, making, buying and selling at the stall. We raised an impressive £146.96 in sales and Georgie won the best decorator title with her beautiful cupcakes!